InsulSmart Application
More Coverage, Lower Energy Costs
Specials:
Free Energy Audit!
Fall, 2010

Contact Clear Choice Energy Solutions and schedule your free energy audit. We'll show you exactly what you can do to save hundreds, even thousands of dollars on your energy costs. Ask about our special pricing on eShield Attic Energy Barrier, and save more money on energy no matter what the season.
Savings News
Window and Door Specials
Fall, 2010

Book now for replacement window and door installation! Clear Choice Energy Solutions has special pricing that will save you money right away, and cut your energy costs today and for years to come. Contact us for more information and your personal appointment.
Clear Choice News
Clear Choice Energy Solutions Now Offers Soft-Lite Windows
August, 2010

Soft-Lite has been building windows since 1934. Clear Choice Energy Solutions is proud to have been chosen by Soft-Lite to represent their windows in Western Wisconsin. Soft-Lite builds one of the most energy efficient and durable windows available today, complete with a lifetime warranty.
Contact Clear Choice Energy Solutions to schedule our personal appointment in your home, and discover more about the beauty, efficiency and durability of Soft-Lite Windows from Clear Choice!
The Process of InsulSmart Foam Insulation from Clear Choice Energy Solutions
New Construction or Existing Homes Can All Benefit From InsulSmart Foam Insulation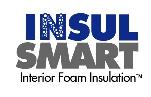 Whether your are building a new home or you want to insulate an existing home and make it more energy efficient than ever, Clear Choice Energy Solutions and InsulSmart Foam Insulation is your energy saving solution.
The Process Of Foam Insulation
from Clear Choice Energy Solutions:

New Construction

The InsulSmart Insulating System from Clear Choice Insulation begins at the beginning, namely, with the very foundation blocks themselves. Hollow foundation block is essentially filled completely, creating an energy barrier for your home.

For New Construction, Or Remodels

Wall cavities are InsulSmart foamed through netting to hold foam in place until sheetrock is applied. Unlike conventional insulation, there are no air pockets or cavities that allow air infiltration, robbing you of valuable heating or cooling energy.

Insulation is then smoothed and the excess removed.

R-Value Ratings For InsulSmart Insulation Are Outstanding:

2x4 Wall Cavity: R-17
2x6 Wall Cavity: R-28
(25 Degree Fahrenheit
Mean Temperature)

For Existing Homes, Application of InsulSmart Foam Insulation Is Quick and Virtually Invisible.

Holes are drilled from the outside of the house. This is done without damaging walls or floors, and is the same process for brick, foundation block or siding. For siding, a single panel of siding is removed for access.

InsulSmart Foam is applied through the holes into the cavities within the foundation or the walls themselves, filling those cavities for total insulation protection.

Holes are then filled, excess foam is trimmed, and if a panel of siding was removed for access, it is reinstalled for a seamless appearance.

InsulSmart can even be applied through brick and masonry.