Lindsey Purl and
purl performance
Be Stronger. Be Better.
Whether you are a professional triathelete getting ready for the next challenge, or an older adult just looking for a healthier lifestyle to move ahead and enjoy everything that awaits you, Purl Performance is right there with a personalized program just for you. Sometimes that may be a group class effort. Sometimes, your own personal work. Sometimes, both. Either way, we will guide you with a program customized to exactly what you need to accomplish, and motivate you to achieve your goals. We can't do it without you. But we will do it with you. Let's begin with a personal consultation to talk about what you want to achieve, and then let's discuss how we can get there, together.
About Lindsey Purl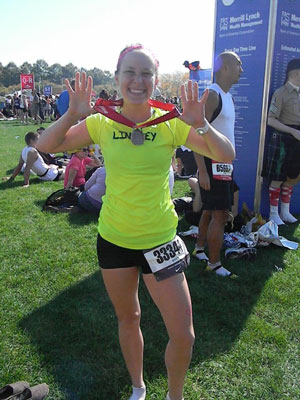 Lindsey Purl, NSCA-CPT, CHES:
Lindsey is a National Strength and Conditioning Association- Certified Personal Trainer and a Certified Health Education Specialist. Lindsey's also holds a bachelors degree in Exercise Sport Science with an Emphasis in Fitness and in Community Health Education. She has over 7 years of group exercise experience and over 3 years of personal training experience. Originally, from Chicago, Illinois, Lindsey has trained a variety of people from those looking to race competitively to those gaining the strength to walk around the block. Lindsey has also worked with women who are pregnant, older adults who need strength training, and individual recovering from injuries.

Lindsey's mission is to ensure that every client achieves their fitness and wellness goals. Lindsey believes in helping each client gain the knowledge and skills they need to live a healthier life and accomplish their fitness goals.
Lindsey's goal, simply put, is that this is for "The Performance of Your Life."
Our Facility: Purl Performance is based out of Iron Physique Fitness, located at 605 Gillette Street in La Crosse, Wisconsin. The facility offers the area's widest array of fitness training equipment, including strength training equipment, free weights, cardio equipment, a separate Pilates workout area, and much more.

Corporate Fitness Training
Corporate Training: Purl Performance also offers corporate training at your place of business. Healthy employees are proven to be the most effective employees, and a program of daily excercise is also proven to greatly reduce healthcare costs.
Fitness Classes
Classes: Purl Performance holds regular classes in Pilates and Bootcamp. These classes have been extremely effective as class members support each other in their efforts. We strongly encourage you to contact us for a current class listing and class times.
Personalized Fitness Plan
A Customized Plan: Purl Performance offers a custom fitness plan for each and every individual, based on what they need, and their personal fitness goals. This plan is provided in writing, and in easily understood terms. There is no other fitness trainer in the area that provides such a complete program as Purl Performance.
Contact Us For Your Personal Plan
From Weight Loss to Athletes
Wherever you are on your journey to being a better YOU, we can help.
It doesn't matter if you are just trying to get back in shape or lose weight, or if you are a high level athlete looking to gain a competitive edge, Purl Performance can help you realize your goals. Find out how we can help!
achieve your
goals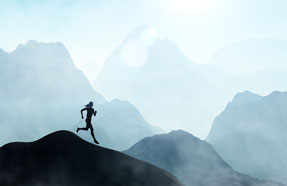 It all starts with a personal consultation to discuss your goals, and YOU! Then we design a plan around your lifestyle and what you want to accomplish.

"IMPOSSIBLE IS NOTHING"