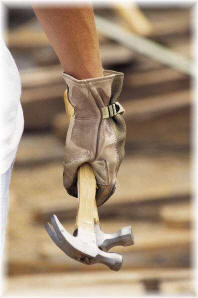 Our Workforce
Peter Nelson Construction proudly employs highly skilled, experienced, union labor to build the kind of quality construction you will be proud of for years, if not generations, to come. These men and women rank among the very best in their field, the most important qualification for being a part of Peter Nelson Construction.
As a result, you can expect not only the very best quality workmanship, but a faster turnaround time on your new construction or remodel. This means, in almost every case, lower costs, less downtime, and few, if any, problems after your construction is completed.
The reason is simple: Skill and Experience. You will never have to pay for "on the job training", "trial and error" construction, or another company's "learning curve". Our workforce has literally "been there, done that, and built it".
Because of our workforce's experience and commitment to quality, only Peter Nelson Construction provides our own Signature Warranty on our materials and workmanship.
Skill

Integrity

Responsibility

Quality

Experience

Knowledge

Warranty
It all adds up to cost savings, quality construction, greater reassurance and faster turnaround on your new construction or remodel.