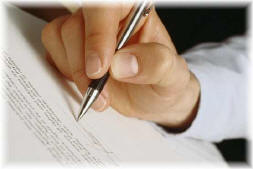 Client Testimonials
The following are some unsolicited comments from our clients.


---

"Thank you for your dedicated staff. You make all other contractors appear to be novices."

P.M. Gelatt

---
"...I cannot tell you how very pleased I am with the quality of (your) work, the high level of cooperation, and the desire to please. (Peter Nelson staff) were very communicative at meetings, very diligent in the oversight they gave to sub-contractors, extremely considerate of safety issues, and they worked very collaboratively with the architect.
...I am please to commend Peter Nelson Construction to you for consideration."

Father Robert J. Cook
Cathedral Rector
St. Joseph The Workman Cathedral


---

"I was out of the office the other day when some office furniture was delivered to be installed for me....I expected to return to a complete mess. Much to my surprise and great delight, I returned to find not only the job done beautifully but all my desktop and cabinet "paraphernalia" in neat stacks and a workspace left clear for me. (Brian of Peter Nelson Construction)...went above and beyond what he would have needed to do....He came by the next day to check on how it was working for me and to make sure there were no questions or problems. It seems rare to find these qualities in people anymore."


Chris McGraw
Gundersen Lutheran Medical Center
Social Services Division


---

"I just wanted to drop you a quick note to let you know how pleased we are on the work you did in our office. I know that it was probably a small job for you but it seemed as though you really prioritized our needs. I feel that you really make an effort to work with my staff and try to work around them without disturbing them. Certainly I will recommend you to any of my friends who need any work that would involve your business."

Dr. John C. Hoehn, O.D.
Optical Fashions, LTD.


---

"We are very pleased with the work you did for us. The construction area was left neat and clean at the end of each day, the workers were all very pleasant...and the work was completed ahead of schedule. I would also like to thank you for your prompt response to my requests and concerns as well as your patience in helping to resolve the minor problems that came up throughout the project. I look forward to the opportunity to work with you again in the future."

Terri A. DeFlorian
Executive Director
Orthopaedic Section, APTA, Inc.


---

"....All the guys performed an excellent job and did it all in the time frame required by each of the corporate phases. A great group of guys!!!!!!!!!! They were all wonderful to work with. They helped Kohl's personnel when needed, even if it wasn't part of their job. They worked around our moves for the different phases.....Everything went great and thank you so much for everything."

Roxanne Thompson
Remodeling Coordinator
Kohl's Department Stores


---

"I specifically want to thank you for the way your crew conducted themselves and the professional way the project was completed. We look forward to working with you again."

Dan Hanson
Building Manager
United Way