A Promise Made...
In 1998 Bob Conway made a promise to the Nelson family that he would continue the tradition of building excellence that Peter Nelson began in 1890, and passed down from generation to generation.
Today, that tradition and work ethic continues, and has been given a name: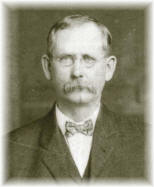 The Peter Nelson Signature Construction.
More than a "project", a Peter Nelson Signature Construction is a total construction effort imbued with the quality, the workmanship and the timeless tradition Peter Nelson began well over a century ago. It is your company's "history in the making". And it is our company's good name and reputation.
It is also our guarantee that your new construction or remodel is as it should be;
The very best, from Peter Nelson Construction.