Schools/Libraries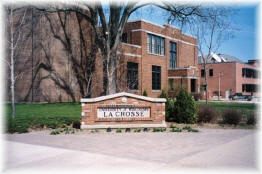 Peter Nelson Construction has been building the Coulee Region's grade school, middle school, high school, and higher education centers of learning since the 1930's.
Today's school and library construction requirements demand a builder who is at the top of the class, with a thorough knowledge of and experience in the latest construction innovations, equipment and training.
The use of fiber optics, increased accessibility, the latest in energy saving construction materials and design, cutting edge air quality control and a complete understanding of government regulations and are just a few of the reasons why more and more schools and school systems turn to the expertise of Peter Nelson Construction.
(Click on any picture for a larger image)