Nelson MillWorks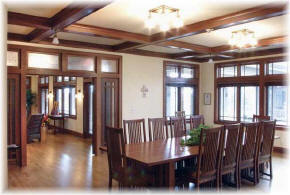 Peter Nelson Construction is particularly proud of our millworking division, Nelson MillWorks. Here we craft anything and everything that can be made of wood, utilizing common hardwoods such as maple, white and red oak, cherry, or more exotic imported woods for richly worked special projects. We also cut, shape and create counters and cabinetry using the latest composite materials for a variety of industrial and medical applications.

Our work includes the manufacturing of finished trim and finials for a variety of projects, as well as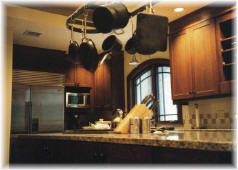 Doors

Windows

Casings

Mantels

Podiums

Altars

Tables

Staircases

Counters

Desks

Bookcases

Cabinetry

Decorative Trim

Exterior and Interior Trim

Historically accurate wood reproductions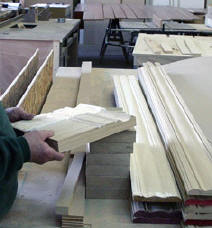 Jim Doerre is in charge of Nelson Millworks. Jim has been working in millworking for over 37 years. He not only does it, manages it, and runs it, he teaches it, too.
If you have a custom wood or composite material requirement, we invite you to contact us for more information, and discover how Nelson MillWorks can be of service.
(Click on any picture for a larger image)