Manufacturing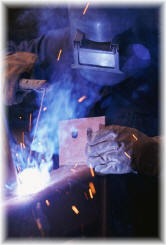 Peter Nelson Construction has been building the business community of western Wisconsin, southeastern Minnesota and northeast Iowa for decades. Our list of manufacturing plants we've constructed reads like a "Who's Who" list of business.
From the 3M plant in Prairie du Chien to the Norplex plant and Northern Engraving, Peter Nelson Construction has been the premier builder of choice.
In every case, there are always considerations that require special knowledge, detail, and adherence to requisite regulations. Whether it's special air flow and exchange rates, heavy load bearing materials, heavy moving arrangements, or special OSHA regulations for a given industry, Peter Nelson Construction makes your manufacturing build your best building choice.

(Click on any picture for a larger image)