History of Peter Nelson Construction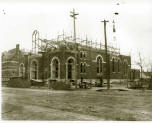 St. James The Lesser Church, 1899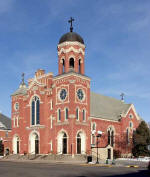 St. James The Lesser Church, Present Day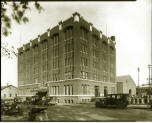 W.A. Roosevelt Building, 1916
Consider any significant piece of architecture in the area, and chances are a Peter Nelson Construction team has built it.
Founded in 1890 by the Nelson Brothers, the company quickly grew to be the pre-eminent builder in western Wisconsin. The Peter Nelson constructions of the late 19th and 20th centuries have become bookmarks in La Crosse area building and architectural achievement.
In the early 1900's Peter Nelson purchased the company from his brother, and Nelson Brothers Construction became Peter Nelson, Contractor & Builder. After World War II, the company incorporated and became Peter Nelson,
Incorporated. The company focus became more commercially oriented and remained in the Nelson family until 1999, when Robert Conway, then vice-president of the firm since 1991, purchased the company from Burton Nelson.
Today, Bob Conway continues the tradition of building excellence first begun by the Nelson Brothers themselves.
A few of the Peter Nelson Construction achievements have been:
La Crosse City Hall (1891)

The Erick Rynning House (1893)*

St. James The Lesser Church (1900)*

The Odin Oyen Building (1912)*

The Saint Rose Convent (1914)*

W.A. Roosevelt Building (1916)*

Gundersen Clinic (1929)*

Aquinas High School (1930)

The Northside Library (1942)*

Blessed Sacrament Church (1950)

Our Savior's Lutheran Church (1957)

La Crosse City Hall (1962)

Trane Company World headquarters (1966)

Community Credit Union (1998)*

Mater Redemptoris Convent (1998)

St. Joseph Cathedral Addition (2000)
*National Historic Registry Construction
Today, we continue to make history with every new construction we undertake.


La Crosse County Courthouse, 1960