Health Care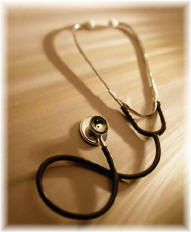 Medical Centers. Clinics. Dental offices. When it comes to an efficient, customer-friendly healthcare environment, the medical and dental communities rely on Peter Nelson Construction.
Those in the health care industry look for an experienced builder who knows that construction flaws can have serious consequences "down the line". That's why they turn to Peter Nelson Construction. We also understand that the medical and dental communities are looking for construction that can be flexible in terms of future needs and growth, and attentive to the needs of patients and medical professionals as construction progresses. And so we pay particular attention to building in the ability to grow, and the flexibility to allow you to tend to the needs of others during the construction process. You will find Peter Nelson Construction more than willing to work within your business parameters to ensure you receive the quality construction you need, in a cooperative business spirit. We keep the patient in mind at all times, just as you do. We know why and how to keep areas under construction clean.
From design to general contracting, from masonry to custom counters and cabinetry designed and built specifically for the medical and dental professions by our Nelson MillWorks division, Peter Nelson Construction is ready and more than able to meet your specifications.

(Click on any picture for a larger image)