Peter Nelson Construction Management Services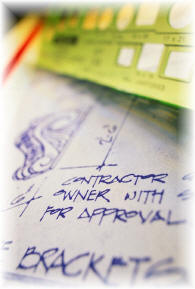 For some new construction/remodel owners, having an expert advisor in the field is not only reassuring, it is a prudent choice. In those instances, Peter Nelson Construction is a Preferred Owners Choice.
The Construction Manager is a qualified general contracting firm that reports directly to the Owner, and works as an equal team partner with the Owner and the architect/engineer. Under this agreement structure, lines of communication are streamlined between all parties. The Construction Manager can also serve as the General Contractor, self-performing the overall construction, material ordering, and any additional outside contracting as required.
Guaranteed Maximum Pricing (GMP) is in effect under this arrangement, with any construction overages being borne by the Construction Manager.
At Peter Nelson Construction, any savings under this arrangement are always returned to the owner.
Benefits of Construction Management Arrangement:
Expert Advisor "On The Ground"

Streamlined Communication and Coordination

Partnership with Owner/Architect/Engineer

Reduced Construction Time Frame

Construction Costs Capped and Controlled

Owner Receives Any and All Cost Savings

Peter Nelson Signature Guarantee On Materials and Workmanship