Affiliations



Association of General Contractors of Wisconsin
Peter Nelson Construction is a founding member of the AGC of Wisconsin. We are firm believers in the AGC's guiding purpose: "Skill. Integrity. Responsibility." Currently, our company president sits on the board of directors of the AGC of Wisconsin. Peter Nelson Construction has been a featured construction company in the AGC's "Constructor" magazine.



La Crosse Chamber Of Commerce
The La Crosse Chamber of Commerce is at the forefront of promoting La Crosse and the La Crosse area, and creating a better and more vibrant community. Peter Nelson Construction wholeheartedly supports their efforts.
(A bit of trivia, here: A high percentage of the Chamber's members own buildings originally built by Peter Nelson Construction.)


La Crosse Area Development Corporation (LADCO)
LADCO was created to encourage businesses to relocate to the La Crosse area, and for those businesses already located in the La Crosse area, to stay and grow. When it comes to fulfilling that dream of creating new enterprise, Peter Nelson Construction helps turn those dreams into brick and mortar, glass and steel reality.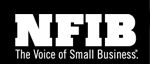 National Federation Of Independent Businesses (NFIB)
The NFIB represents the interests of independent businesses throughout the country, which accounts for almost 80% of this nation's productivity. We are continually looking for new and better ways to be a more productive and efficient independent business, and the NFIB represents our desires, and that of tens of thousands of other businesses across the country.