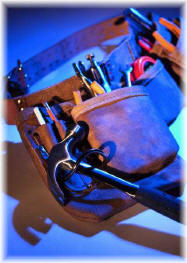 Peter Nelson Construction
For over 115 years, Peter Nelson Construction has been the company that architects, designers and business owners have turned to for exceptional building construction that is on budget, on time, and beyond expectation. Our work is a matter of tradition, personal integrity and pride, which makes every construction we undertake a Peter Nelson Signature Construction.
Your new construction or building remodel is a reflection of your company, your achievements, goals and dreams. While other construction companies regard your work as "a project", we consider it to be your own "history in the making", a matter of pride to you, your organization, and to Peter Nelson Construction.
Whether you require Design/Build services, or you already have a plan in hand and require the services of an expert and experienced General Contractor, Peter Nelson Construction can provide you with the complete package for your construction, including:
To be on time, on budget, and have a successful construction as you define it, your new construction requires teamwork. That team includes you, the owners of Peter Nelson Construction, and our highly experienced Project Managers and the Project Designers. We emphasize the highest level of personal attention and communication, no matter what the construction.