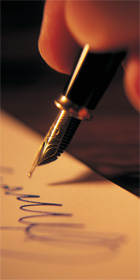 CURRENT CORPORATE SPONSORS
Thank you to our 2010 Corporate Investors:


CORPORATE INVESTORS IN THE MISSION OF THE LA CROSSE PUBLIC EDUCATION FOUNDATION (LPEF)
The La Crosse Public Education Foundation relies heavily on the invaluable contributions from businesses throughout the La Crosse area. Companies large and small have made a contribution to the continuing welfare, creative spirit, and innovative practices that have enriched and encouraged our community's young minds.
Your company, too, can be a part of this invaluable effort.
Corporate Investor Giving Options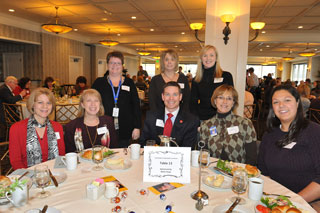 Classroom Innovation Grant – Named Sponsor
Gift Range: $500 - $3,000. See enclosed information for levels and categories. A grant reflecting your organization's mission and values will be carefully selected and awarded in your company's name. You'll receive feedback on the impact of your grant from the teacher and/or students benefiting. Feel free to share details of your grant in promotional materials, demonstrating your company's commitment to quality education.
Big Family New Year's Eve - Event Sponsor
Gift Range: $250 - $10,000. A premier family event attended by more than 2000 people last year. See enclosed information for exciting Dairyland Powersponsorship and recognition opportunities.
Innovation in Education Luncheon Sponsor
Gift Range: $100 - $1,000. See enclosed information for levels and categories. The highlight of our funding year, attended by business and community members, educators and students. Program includes a high profile keynote speaker, highlights of prior year grants, presentation of current year grants and recognition of LPEF corporate investors, volunteers and benefactors. Your sponsorship includes two complimentary tickets for representatives of your organization.
Website Sponsor
Your gift of $1,200 will cover the cost of hosting and updates to the La Crosse Public Education Foundation website. Your company's name will be prominently displayed on the website.
Friend of Education Gift
Your $100 gift will help LPEF meet the most pressing needs within our schools.
Help create a bright future. Click Here.