For that special event, celebration, wedding, or corporate function, begin your plans with La Crosse Tent & Awning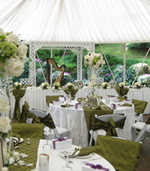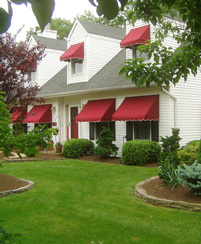 La Crosse Tent and Awning has been making it possible for people to gather, celebrate, or commemorate for over 150 years. Whether it's a wedding, a corporate event, a funeral, an anniversary, or anything else where people gather either indoors or especially outdoors,
La Crosse Tent and Awning is Western Wisconsin's first choice for event rentals of all kinds.
Your "One Stop Shop" For Everything For Your Event
From tents (of course!) to dance floors and staging, from dinner service for up to 1,000 or more, decorations or chocolate fountains to entertain and delight guests, La Crosse Tent and Awning has virtually everything you can imagine to make your event a special memory.
Awnings That Make A Statement
For commercial and residential customers, our awnings are wthout question the best value and the highest quality. We can create exactly what you need that is not only functional in terms of energy savings, but a beautiful addition to your home or your business.
We invite you to explore your options right here, and let us know what you are interested in. We will be pleased to provide you with an estimate of cost, along with the service you may require to make your event truly special.
La Crosse Tent and Awning Products, Services and Rentals

La Crosse Tent and Awning: Your Place In The Shade,
and Your Special Event Headquarters
Tents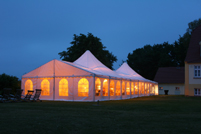 From weddings to corporate events and celebrations, whatever the occasion,
La Crosse Tent & Awning has the regions' largest variety of tents in practically any size imaginable.
Read More
Event Accessories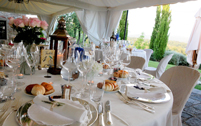 Whether it's chairs, tables, linens, dinnerware, beverage service, even chocolate fountains, La Crosse Tent & Awning has everything you require to make your special event truly special.
Read More
Awnings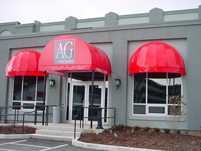 Commercial or residental awnings,
La Crosse Tent & Awning can help you make a beautiful statement, and will literally pay for itself in energy savings.

Decorations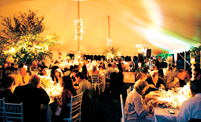 Take your event and make it truly memorable. Whether it's a white lattice arbor for your wedding, a red carpet for guests, or 4 globe lamp posts to light the night, La Crosse Tent & Awning makes your event truly special.
Read More