Empire Downloads
In order to make life a little easier for our clients and prospective clients, we offer the following downloads.
Understand that many of these downloads require Adobe Acrobat Reader.
You will find a link to the Adobe website and their free pdf reader software on the right hand side of this page, along with several other external sites offering free software we believe you may find useful.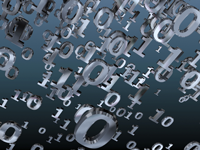 Downloads
The folowing links are printable PDF files, featuring information that will be useful to you in terms of how to prepare artwork for printing, how to upload files to our Empire FTP (File Transfer Protocol) Site, and a downloadable Employment Application if you re considering a new career with Empire.

Software
Downloads
The following software downloads are available for free, and are from very reliable sources.
They include the latest version of Adobe PDF Reader from the Adobe website, as well as the latest free version of Core FTP (For Microsoft Windows users) for uploading files to Empire via File Transfer Protocol (FTP). We are also providing you with a link to Cute PDF Writer (for Windows), a free software that will enable you to write a pdf file from any document that can be printed.
We are also providing you with a link to an extremely well-received anti-virus software that is free to use. Called AVG, it has had very strong reviews. and you can't beat the price.