Professional Dental Teeth Whitening Provided by Mullenbach Dentistry of La Crosse
Mullenbach Dentistry: Improve Your Smile With Professional Dental Whitening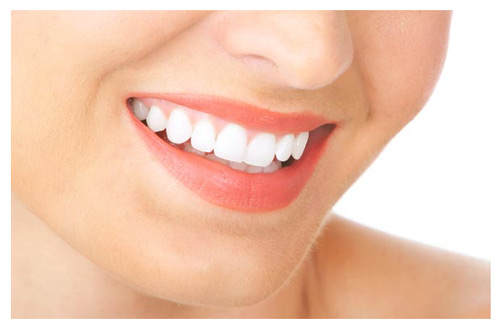 Everyone would like to have a sparkling, white smile. It is not only esthetically pleasing to others, but provides all of us with more self confidence and self assurance, knowing that a wide smile or laugh will not show the world our stained or yellowing teeth, but a white, bright smile. Everyone who opts for teeth whitening sees a moderate to substantial improvement in the whiteness of their teeth. That degree of whiteness depends upon the products you might use, and whether you have the professional staff at Mullenbach Dentistry perform this service.
The Why, What and How of Teeth Whitening
Why Tooth Discoloration Occurs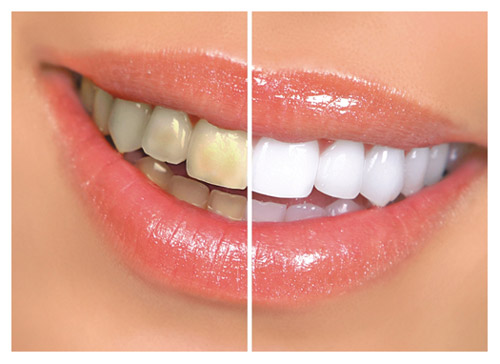 Thanks to the enamel that coats the surface of our teeth, we all have a white tooth surface. But through the years of chewing, the impact of food debris, and diet, the enamel of your teeth can wear down, allowing the yellow color of the dentin, or core of the tooth, to show through.
Types Of Dental Stains

There are two types of dental stains; Intrinsic and Extrinsic. Extrinsic stains are the result of the ingestion of dark colored food and liquids, such as coffee, tea, red wine, smoking, ingestion of acidic beverages, and simply daily wear and tear. Extrinsic stains are the most easily remedied through teeth whitening, or even regular teeth brushing. Intrinsic stains form on the interior of the teeth and can be caused by trauma, which creates microscopic cracks in the enamel that will collect and show staining, aging, or even fluoride.
Teeth Whitening Treatments

Dr. Mullenbach recommends three types of treatments for teeth whitening, which vary in their overall effectiveness:

Custom, Professional Strength Whitening Kits
This is the most effective and safe method to achieve the whitening results. It involves continued use of highly concentrated peroxide gel. The gel is restricted to certain surfaces of the tooth using a custom formed tray. It is usually worn several hours during the evening or can be used overnight.

"Take Home" Whitening Kits
Mullenbach Dentistry can provide you with a professional whitening kit that you can take home for your personal use. These kits contain a lower concentration of peroxide, and this peroxide gel can remain on the teeth for an hour or longer. The gel is applied to the teeth using a manufacturer's "tray" or application method.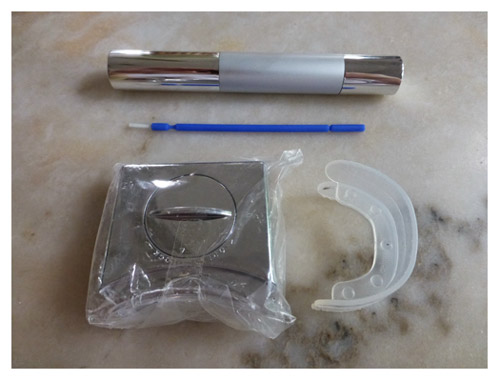 Over The Counter Teeth Whitening Products
These products are available in many locations, and contain a much lower concentration of peroxide, and are therefore, typically less effective than a professional whitening kit or dental office whitening. The gel is applied using a "one size fits all" tray, or teeth whitening strips. In most cases this will only whiten a few of the front teeth, rather than your entire smile.
If you would like to know more about our professional teeth whitening services, or professional take home whitening kits, please contact us at (608) 782-6616, or use our contact page to e-mail us.