Periodontal Services Provided by Mullenbach Dentistry of La Crosse
Mullenbach Dentistry Periodontal Services (Treatment of Gum Disease)
We often think only about our teeth when it comes to seeing a dentist. At Mullenbach Dentistry, our goal is complete dental healthcare for our patients, and that includes the gums, as well.
Periodontal Disease
What Is Periodontitus, And How Does It Occur?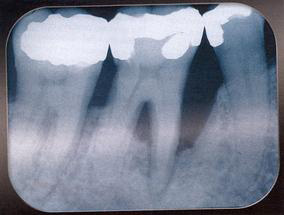 Periodontal Disease, or Periodontitus, is an inflammation of the gums surrounding the tooth. Typically this begins with gingivitis, which if left unattended to, will result in periodontal disease. The extent of this disease can range from mild inflammation of the gums to a serious disease that results in major damage to the soft tissue and bone that support the teeth. In a worst case scenario, the tooth can be lost.

Whether your gum disease is stopped, slowed, or gets worse depends a great deal on how well you care for your teeth and gums every day, from this point forward.

When gingivitis is not treated through regular brushing and flossing of the teeth, it can advance to "periodontitis" (which means "inflammation around the tooth"). In periodontitis, gums pull away from the teeth and form spaces (called "pockets") that become infected. The body's immune system fights the bacteria as the plaque spreads and grows below the gum line. Bacterial toxins and the body's natural response to infection start to break down the bone and connective tissue that hold teeth in place. If not treated, the bones, gums, and tissue that support the teeth are destroyed. The teeth may eventually become loose and have to be removed.
Symptoms of Periodontitus (Gum Disease)

The symptoms of Periodontal Disease include:

Bad breath that won't go away

Red or swollen gums

Tender or bleeding gums

Painful chewing

Loose teeth

Sensitive teeth

Receeding gums or longer appearing teeth
Specialized Periodontal Services from Mullenbach Dentistry:
Dr. Mullenbach and his staff are recognized periodontal healthcare professionals. Our experience in the area of periodontal disease has resulted in patients who now have control over this problem and are leading a much healthier dental experience.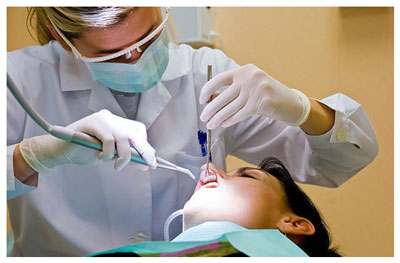 Our treatment begins with X-Rays of your teeth, gums and bone structure to determine the extent of the problem. A deep cleaning of the teeth and gum line follows to remove tartar and plaque, the main causes of periodontal disease. A thorough examination by Dr. Mullenbach of the gum line and analysis of the X-Rays will determine the extent of the damage. A treatment plan is then created for you by Dr. Mullenbach based on the extent of the disease itself and any pain you may be experiencing.
Then the most important part takes place, namely, patient education. What you do from that point forward will determine whether or not your periodontal disease will be controlled, or whether it will continue. Dr. Mullenbach will recommend certain techniques for cleaning your teeth at home, certain products to help you, and may prescribe certain medications to help alleviate pain and discomfort. Finally, follow up appointments will need to be scheduled to track the progress of the treatment program, and for additional specialized deep cleanings.
If you think you may have periodontal disease, we urge you to contact us immediately for an appointment. Your dental health is our most important goal.