Orthodontic Treatment Provided by Mullenbach Dentistry of La Crosse
Mullenbach Dentistry: Orthodontic Treatment for Children and Adults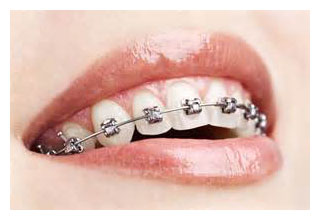 A well-aligned smile is more than "just a pretty face". It solves the problems of malocclusion, or a misaligned bite. So, even though it is cosmetically very pleasing to have orthodontic treatment from Mullenbach Dentistry, it also restores proper chewing of food, and in many cases, also solves speaking issues.
Your Orthodontic Treatment Plan
From Evaluation to Restoration and a More Beautiful Smile; Mullenbach Dentistry Orthodontics

Whether you are a pre-teen, teenager, or an adult, orthodontics can protect your bite (occlusion), maximize your teeth's effectiveness in doing what they are supposed to do, and create a beautiful smile. Orthodontics from Mullenbach Dentistry is a specialized treatment that repositions the teeth and underlying roots. It not only serves to create a better bite, it makes oral hygiene easier to perform and creates a more pleasing appearance.
The Mullenbach Dentistry Orthodontic Evaluation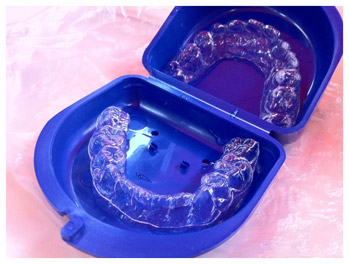 Whether you are a current patient of Mullenbach Dentistry, or whether you have been referred to us as many people are by their general dentist, we first evaluate your bite in order to provide you with our recommendations for an individualized treatment plan. That evaluation may include:

Oral, facial and functional evaluation

Intra oral and facial photographs

X-Rays

Impressions for models of your teeth and your bite
Orthodontic Treatment

Once Dr. Mullenbach has made an evaluation, he will provide you with a customized treatment plan specifically designed for you and the dental issues you have. Once Dr. Mullenbach presents the treatment alternatives to you and a course of treatment has been decided upon, the duration of the orthodontic treatment will depend upon your age. The most typical duration is approximately 24 months.
If you would like to know more about the Orthodontic Treatment we provide at Mullenbach Dentistry, we would be pleased to meet with you. Simply use our contact page to reach us, or call us for an appointment at (608) 782-6616.