General Dentistry Services Provided by Mullenbach Dentistry of La Crosse
General Dentistry Services
General Dentistry Services from Mullenbach Dentistry covers a broad spectrum of dental healthcare services, from cleaning and whitening to more complex professional dental care, such as implants, crowns, and orthodontics, to name a few. The emphasis is on prevention, patient education, and restorative treatments.
Preventative General Dentistry from Mullenbach Dentistry

Preventative General Dentistry Services take place every day at Mullenbach Dentistry. Prevention involves:

Semi-Annual Checkups (every 6 months)

Teeth Cleaning

X-Rays

Teeth Whitening

Examination of the teeth and gums

Patient Education
Specialized General Dentistry from Mullenbach Dentistry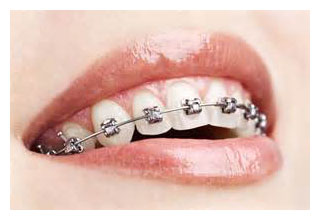 Mullenbach Dentistry also provides more specialized general dentistry procedures. These services can be cosmetic or restorative in nature, and include:

Periodontal Services (to treat gum disease)

Restorative (treating cavities and providing silver or composite fillings)

Endodontic Services (treatment of the"inside" of a tooth (the pulp) and surrounding tissues)

Orthodontics (straightening of the teeth, for children and adults)

Prosthodontics (tooth replacement)

Implants (typically, a gold or composite crown to cover a damaged, cracked or broken tooth)

Treatment of Bruxism (treating those that grind their teeth and damage the tooth enamel)
Mullenbach Dentistry: Uniquely Qualified To Provide You With Experienced Dental Healthcare
Dr. Mullenbach and his professional staff are uniquely qualified to provide you and your family with the
General Dentistry and Specialized General Dentistry Services you require. Training and advanced education are certainly a significant part of our ability to provide these services. But experience is a great teacher, as well.

Dr. Mullenbach alone has more than 30 years of experience in General Dentistry. The Mullenbach Dentistry professional staff has more than 60 years of combined staff experience. Together, we can assure you of one of the most competent and professional dental healthcare experiences in the La Crosse area.