The Family Recipe
The secret to Yummy Bones Barbeque is something everyone who experiences Yummy Bones wants to know. But, the thing about a secret is, it's secret, so we can't tell you!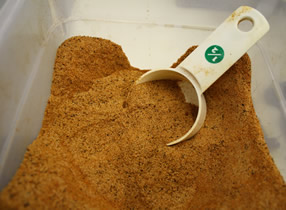 We CAN tell you that this is a recipe for rub, sauces and smokehouse preparation that's been in the Meredith family for generations. Even though we can't share the recipes with you, you can taste it for yourself in our homemade family seasoning rub, in our special preparation of each and every meal, and in our special blends of homemade family barbeque sauces.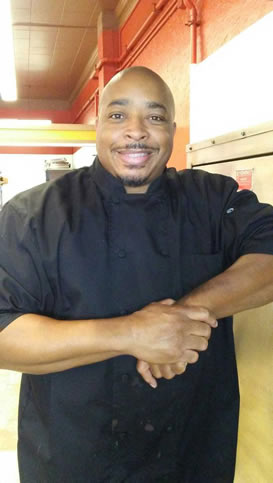 Robert Meredith-Chef and Owner
Best thing we'd suggest is get on over here and taste what real barbeque is supposed to taste like! This is the real deal BBQ!
Only at Yummy Bones Barbeque Catering and Restaurant!
About Yummy Bones Barbeque
How Yummy Bones Began
Yummy Bones Barbeque began in 2014, when Robert Meredith decided to share his generations old family recipe with anyone who loves true, authentic barbeque.
What started with friends and family coming over for barbeque has become a dine in-carry out restaurant in Port Washington, Wisconsin, and a catering business that serves 10 to 2,000.
grammy Got It Started. Now You Can Be Part of the family, Too!
Robert Meredith was raised by his grandmother in Dousman, Wisconsin. His Grammy was originally from Kosciusko, Mississippi, the heart of southern barbeque country!
Robert just seemed to always have a passion for cooking, and so he would follow Grammy around the kitchen, asking all kinds of questions on how she did this, what she used for that, how much of this to use, how much to add to that, how long to cook this, what temperature to cook, how to mix the rub, what to use to make the sauces, and on, and on.
What a nuisance! Until finally she put him to work doing what she had taught him to do.
And a chef was born!
The best memories Robert has of those days were about bringing that home-cooked, southern style barbeque to the homes of family and friends, or just throwing a big backyard barbeque party for everyone to enjoy.
Then Robert took the next step years later, and started Yummy Bones BBQ, creating a restaurant and catering business in Port Washington, Wisconsin, designed to let everyone enjoy the great tast of real, authentic, southern barbeque. Napkins included!
Now you can be a part of the family history, too, when you have us cater your next event, or just stop in to Yummy Bones for an authentic barbeque lunch or dinner!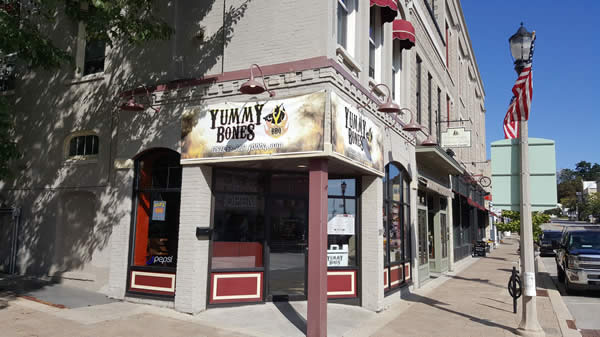 Lunch, Dinner, Or Catering for any size crowd
Stop in! Don't settle for less than the homemade original! Get the real, authentic, "Oh My Goodness It's The Real Deal !" Barbeque!
Yummy Bones Barbeque.
Real. Authentic. Barbeque.