About Kratt Lumber and Building Supply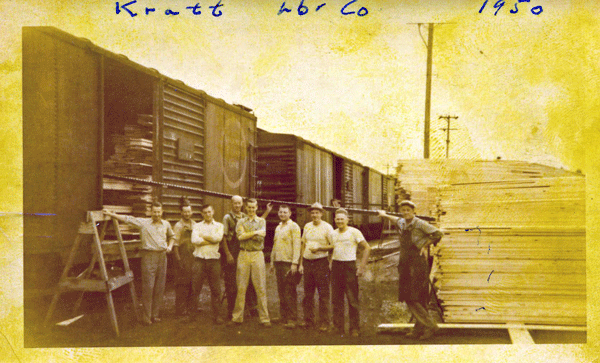 Kratt Lumber Company began in 1948, building the Coulee Region one home at a time.
In 1948 Joseph Kratt saw the growing need for new homes in La Crosse, Businesses were hiring, veterans had returned home and wanted their own homes, and La Crosse was growing by leaps and bounds. But Joseph Kratt decided to only offer the best products, at the best prices possible.
Local advice, local prices, and product that create value, at a local price. It's a standard that made Kratt the place to go to build. And that standard still continues today, at Kratt.
The Owners
We're not your typical lumberyard.
The owners work the yard every work day, answering questions, providing their expertise, and making recommendations that create value. We don't have a "sales staff", we have owners that will talk with you, listen to you, look at your plans, and give you exactly what you need to complete your new construction or remodel as perfectly as possible.
our Goals:
To make your house your home
Whether you are a contractor or a homeowner, if you want to build or remodel, you need to start with Kratt.
You want the best product at the best price. You want it now. And you want to deal with a local, professional ownership team that you can talk to. You want Kratt.
Building New or Remodeling, it starts with Kratt
Quality Products, Expert Advice, and Local Service and Prices.
When you buy locally from Kratt, you have the advantage of local prices, and local ownership. We've hand selected the products that we believe are the best for your home. Our lumber is plumb true, or we'll replace it. Our advice is based on decades of experience. This is the best product, at the best prices, and the best advice.